Content Count

257

Joined

Last visited

Days Won

2
Community Reputation
27
Excellent
About Worlld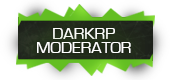 +Was a great staff +Great time +good discord activity(before restricktion) +Will be a great staff like he was before OVERALL +++++ SUPPORT. LET EM BACK. HE MY NIGGA.

We do not have any proof of this. -support.

Big Bust (hellcase.com) replied to question's Worlld in Questions

Yeah, sometimes it can break but most likely just you need to keep playing, rob the bank, get money, etc.

Buttered Roll replied to question's Worlld in Questions

I got them for free and they work fine. I got it off a YouTube video this guy posted and it just sent me to a website to download them, they work good, no viruses.

I would personally even add the minimum to your collection of good items.

Guys, I read the whole bible... I am Jesus. I came back from church but sadly will be leaving again to go to DC to say hi to Donald. I won't be back until Friday night. Peace.

No, silk is completely correct. This is an E2 rule that we have on the server. Even though that he did take it off and it may not be the biggest model change problem, he is still changing his model which isn't allowed.

Although you did get rid of it after the fact, you still shouldn't have this kind of effect on you. For me, I will go with a -/+ support. I think what he did was 100% wrong but he was trying to stop it. What I will say is that if he is even caught again, take his ablility away.

Yeah, you are just going to have to weld everything together and the just right click with adv dupe and it will then copy it...

Hey, I have another account under my steam stuff and I need it deleted please. I think the username is chicken nuggets. When I try signing in, it won't work so if you could delete it that would be amazing.

One, -support on the app. I barely even know you. App isn't great. Staff exp. is not shown, and even if you were a "t-mod on icefuse" why would you want to stay as a t-mod? Suspicious. OVERALL - SUPPORT. DO NOT ARGUE ON STAFF APPS EITHER, SHOWS PEOPLE THAT YOU AREN'T NICE AND HANDLE SITUATIONS POORLY...

I like vanilla but like pie said, I can take both.

Hey guys, Worlld here. I will actually be going to church in about 20 minutes or so and won't be back for an hour. If you need anything HMU but I will be back!

Hello everyone, I'm Worlld. I want to know what everyone has planned for summer of 2019 as we are very close to it. Comment some things that you are excited for and want in the summer. Personally, I am going on a cruise and to Disney as well as many other things. I am very excited for this and can't wait!